We are a leading supplier of industrial paint for various industries
Lacquers are a formulated combination of resinous materials that provide performance characteristics to its substrate during the service life of the substrate. Common performance enhancements Include heat resistance or insulation, gloss, durability against scratches and abrasion marks.
High Performance Polyurethane
coatings provide a tough film with high resistance to UV degradation and exterior weatherability. The product retains its aesthetics for several years. They find extensive use in the auto industry and the white goods industry. Performance can be tweaked to add functional resistances to water, oll, stain, and bacteria.
Specialised Epoxies are highly durable and resilient coatings offering protection in the utmost challenging and uncertain environments. Examples are marine and other submerged conditions, pipelines, mining, process, and petrochemical industries. Pearl Coating is a supplier of industrial paints and epoxies for highly corrosive environments.
We are Supplier of Industrial paints for more customized applications such as-
Rapid Dry Anti-Corrosive Coatings for engine castings.
Heat-Resistant Paints for auto parts like mufflers.
Insulating Paints & Varnishes for pipelines and transformers.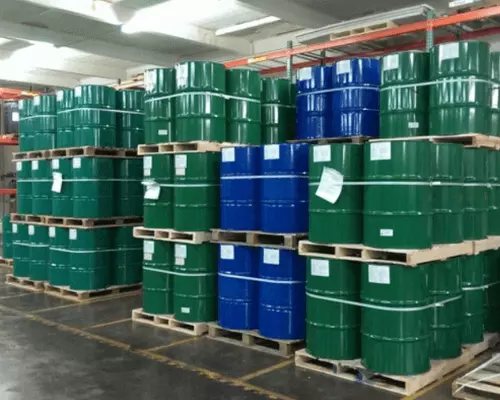 Paints For Top Coat
These paints are made of synthetic alkyd-based resins. They are used for economical coating purposes with reasonable performances.
Details
Miscellaneous
Besides the array of coatings being offered, Pearl Coating manufactures more specialty coatings such as heat-resistant coatings, road marking paints, and floor coatings.
Details
Why do you need customised paint solutions?
Paints from large paint manufacturing companies are made-to-stock. They are often over-engineered or under-performing for many applications that paint consuming industries desire. In such a case you may have to over-pay or face rejection issues. That's where made-to-order companies such as Pearl Coating can help you develop your optimum paint solution within your target budget.
Do we supply in your region?
Pearl Coating currently caters to over 75+ customers across India including MNCs in and around NCR, Bengaluru and Kolkata. Average lead time for NCR and Kolkata is 3 days, and 2 days for Bengaluru. We guaranttee next day supply to our customers in Western India - entire Maharashtra, Eastern Gujarat, Goa and Northern Karnataka.
How long does it take to develop a customised paint solution?
It takes anywhere between 4 days - 2 weeks to develop and supply trial samples of any customised paint requirement. Once approved by customer, we can commercialise it within 5 working days.
How can you reach out to our technical experts?
You can directly call us on 9822068834 or email us on npd@pearlcoating.in